3 tags
"You are, at once, both the quiet and the confusion of my heart."
– Franz Kafka, Letters to Felice, 20 December 1912
6 tags
"Mientras no lo tomen en serio, el que dice la verdad puede vivir un tiempo en..."
– Nicolás Gómez Dávila, Escolios a un Texto Implícito: Selección, p. 401 Compare, Escolios a un Texto Implícito II, p. 115: "Cicuta (s.f.) = Bebida que en el banquete democrático se reserva al reaccionario." / "Hemlock (n.) = drink which at a democratic banquet is reserved for the...
4 tags
"I live here much in my own manner, that is, alone, for I could not bear the..."
– George Gordon Byron, 6th Baron Byron, in a letter to his half-sister, Augusta Leigh, 14 December 1808.
2 tags
"Sometimes I miss you the way someone drowning remembers the air."
– Tim Seibles (via faulknerandfieldnotes)
3 tags
"Bedenklich.—Einen Glauben annehmen, blos weil er Sitte ist,—das heisst doch:..."
– Nietzsche, Morgenröthe, buch 2, 101 (Dawn, 1881; Kaufmann translation)
2 tags
" Every day my heart cries out; Every night it turns to stone. The story of..."
– Rumi, from Star's In the Arms of the Beloved
6 tags
" O Love, I searched both worlds, but never found joy without you. I have..."
– Rumi, translated by Jonathan Star in Rumi: In the Arms of the Beloved
2 tags
"I cried out, just to hear the scream which is answered by nothing, and from..."
– Franz Kafka, Unhappiness  (via kafkaesque-world)
Petition to get CNN to apologize for sympathizing... →
9 tags
"My body is heavy as lead when I throw it into bed. I pass immediately into the..."
– Henry Miller, The Rosy Crucifixion, vol. I, Sexus, bk. 1, cap. 1 (1949)
8 tags
" Melancolia m-a prins pe stradă Sunt ameţit. Oh, primăvara, iar a..."
– George Bacovia, Scântei galbene, "Nervi De Primăvară" (1926; Yellow Sparks, "Spring Anxiety").
2 tags
"An intellectual? Yes. And never deny it. An intellectual is someone whose mind..."
– Albert Camus (via nirvikalpa)
3 tags
"We must wait and seize the images that arise in us, naked, natural, excessive,..."
– Antonin Artaud (via rawforms)
1 tag
5 tags
"Iubito, şi iar am venit… Dar astăzi, de-abia mă mai port― Deschide..."
– George Bacovia, Plumb, "Trudit" (1916; Lead, "Worn down")
3 tags
"Alas." said the mouse, "the world is growing smaller every day. At the beginning..."
– Franz Kafka, A Little Fable (via stuff—n—things)
6 tags
"in hac solitudine careo omnium colloquio, […]. nihil est mihi amicius..."
– Cicero, Epistulæ ad Atticum, XII.XV, Scr. Asturæ vii Id. Mart. a. 709 ("Letters to Atticus", 12.15, written in Asturia, March 9, 45 BCE.)
4 tags
"Я пережил свои желанья, Я разлюбил свои мечты; Остались мне одни страданья,..."
– Alexander Pushkin, "Я пережил свои желанья" (1821); "I have outlasted all desire", translated by Babette Deutsch.
5 tags
"How do you get so empty? Who takes it out of you?"
– Ray Bradbury, Fahrenheit 451
5 tags
"My experience as a human being, not to mention my experience as a scholar, tells..."
– Prof. J.J. O'Donnell, Avatars of the Word: From Papyrus to Cyberspace
4 tags
"We all experience within us what the Portuguese call "saudade" which translates..."
– Nick Cave, "The Secret Life of the Love Song"
4 tags
"There are nights that the most ingenious torturers could not have invented. We..."
– E. M. Cioran, The Trouble With Being Born (via ludimagister)
7 tags
"Tom thinks that the best method of teaching anything is to rely on discussion in..."
– Vladimir Nabokov (1899–1977), Pnin (1957), chapter 6, part 10.
4 tags
""What are you doing Zek?" said Judge Webster to his eldest boy. ..."
– Ralph Waldo Emerson, Journals, October 1841.
5 tags
"When I was introduced to him [Abraham Lincoln], he said, "Oh, Mr. Emerson,..."
– Ralph Waldo Emerson, Journals, January 31, 1862.
2 tags
"You have met, I hear, with an agreeable clergyman: the existence of such a being..."
– Rev. Sydney Smith (1771–1845), in a letter to Richard Sharpe, 4 Feb 1835. Posted as I was just informed the last, and possibly only, agreeable member of that species I have known passed away this morning.
2 tags
Reblog if you want someone to write you a...
It's perhaps hypocritical of me to post this, asking for what I'm unlikely to be able to do myself—my unabashed verbosity in writing makes it unlikely I could ever write an adequate description of anyone in the small space afforded by an Ask—but nonetheless. I've always found the concept fascinating, what image a reader builds up of the personality behind the words, and it would...
7 tags
" Duduia veşnic citeşte; ştie clavirul, pictează— şi nopţi de-a randul..."
– George Bacovia, Scântei galbene, "Unei fecioare" (Yellow Sparks, "To a maiden"; 1926)
4 tags
"Τῆς παιδείας ἔφη τὰς μὲν ῥίζας εἶναι πικράς, τὸν δὲ καρπὸν γλυκύν. He said the..."
– Διογένης Λαέρτιος, Βίοι καὶ γνῶμαι τῶν ἐν φιλοσοφίᾳ εὐδοκιμησάντων, Ε᾽, Κεφ. α᾽. ΑΡΙΣΤΟΤΕΛΗΣ (Diogenes Laërtius, Lives of Eminent Philosophers, book 5, chapter 1, Aristotle)
4 tags
"23 mai 1855.—Toute passion nuisible attire, comme le gouffre, par le vertige. La..."
– Henri-Frédéric Amiel (1821–1881), Fragments d'un journal intime, vol. I (1905; Mrs. Humphrey Ward translation)
7 tags
"Margolis would ask each student to take a special assignment, such as a..."
– Leonard Greenspoon, Max Leopold Margolis: A Scholar's Scholar (1987), quoting Cyrus H. Gordon
2 tags
"Life is just one damned thing after another."
– Elbert Hubbard, A Thousand and One Epigrams (1911)
4 tags
toniiu: We don't forget, but something vacant settles in us. —Roland Barthes, Mourning Diary
7 tags
"Τί ταῦτα, ἔφη, ὦ Κρονοσόλων, ἀνιωμένῳ ἔοικας; Οὐ γὰρ ἄξιον, ἔφην, ὦ δέσποτα,..."
– Λουκιανὸς ὁ Σαμοσατεύς, Τὰ πρὸς Κρόνον 2.11 "Κρονοσόλων" (The Syrian, Lucian of Samosata, circa AD 125–180, Saturnalia, 2.11, "Kronosolon".)
7 tags
" Lord, it is time. The summer was very long. Now let your shadow fall across..."
– Rilke, Das Buch der Bilder (1902–1906; The Book of Pictures)
5 tags
"I am tired of tears and laughter,     and men that laugh and weep; of what may..."
– Algernon Charles Swinburne (1837–1909), Poems and Ballads, first series (1866), "The Garden of Proserpine", ll. 9–16.
9 tags
" Back when they used to celebrate my birthday, I was happy and no one was..."
– Fernando Pessoa, writing as Álvaro de Campos, on Pessoa's birthday, 13 June 1930 (Richard Zenith translation) The passage always reminds me of elements of Rilke's retelling of the story of the Prodigal Son in his Die Aufzeichnungen des Malte Laurids Brigge.
7 tags
" My mother, who hates thunder storms, holds up each summer day and shakes it..."
– Philip Larkin, "Mother, Summer, I"
4 tags
"[…] that country where it is always turning late in the year. That country where..."
– Ray Bradbury, The October Country (1955)
5 tags
"Des gueules, des gueules partout. L'homme s'étend. L'homme est le cancer de la..."
– E.M. Cioran, De l'inconvénient d'être né (The Inconvenience of Being Born, 1977) Perhaps "Mankind metastasizes." would flow better with the cancer metaphor?
4 tags
"Imagine that you are a teacher of Roman history and the Latin language, anxious..."
– Richard Dawkins, The Greatest Show on Earth: The Evidence for Evolution (2009), pp. 4-5.
7 tags
"Now that I am old, unable to endure seeing myself in the mirror, I have thought..."
– Yuan Mei (1716–1797), tr. Arthur Waley in Yuan Mei: Eighteenth Century Chinese Poet (1956)
4 tags
"I always had a thirst after knowledge in everything & by that restless..."
– John Clare (1793–1864), Autobiography, chapter 8
5 tags
4 tags
"Nessun maggior dolore     che ricordarsi del tempo felice     nella miseria;..."
– Dante Alighieri, Divina Commedia, Inferno, canto v
7 tags
"First and last, man is alone. He is born alone, and alone he dies and alone he..."
– D.H. Lawrence, "Deeper than Love" Reminds me of Rilke's comment.
2 tags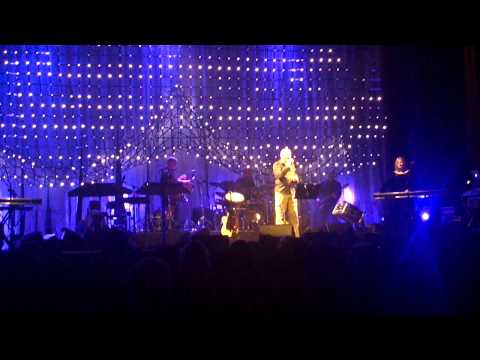 4 tags
Watch
The Sad Bastard Book Club, "Fuck Heart Attacks! Attack Hearts!" from 2009's You Gave it Your Best… Unfortunately, that's not Saying Much: Crying wolf and crying foul, all of the sob stories and the scowls. It's hard to think objectively with all these songs of pity. Your heart is not needed here anymore. (Your thoughts only confuse you.) Keep filling it up and...
2 tags